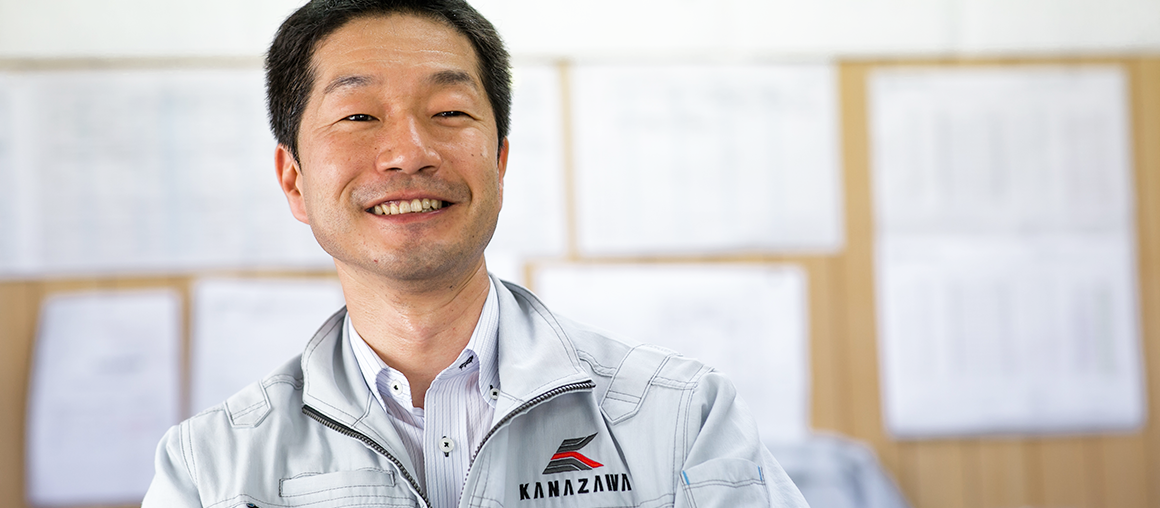 Aiming to Become the No. 1 Contractor in Japan
Koh Takahashi, First-Class Registered Architect, General Construction Director (16-yr employee)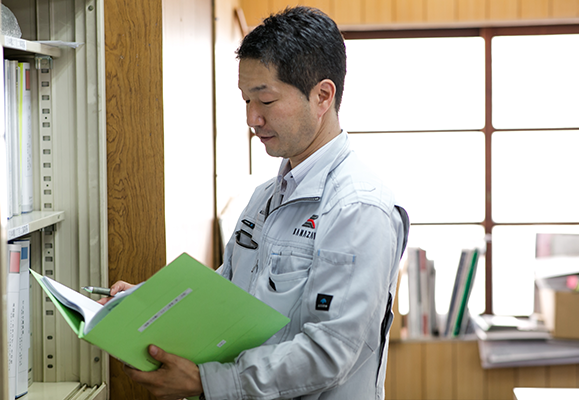 A short cut to becoming "No.1" in Japan is to work diligently.Decluttering or minimalizing excess work brings forth smooth work results.
Becoming the best in Japan is what I am working towards. Many commercial facilities have a fixed business opening date and to delay that schedule will lead to a large loss for the clients. Kanazawa is focused on apt construction schedules. We streamline unnecessary exchange of documents and procedures within the company, and by devising measures to shorten the schedule within the scope of proper construction, we have been able to finish even the largest scale commercial projects on time. If we provide what Kanazawa can only offer, we should become No. 1 in Japan. Efforts towards that goal have just begun. Please look forward to the future of Kanazawa Contractor with us.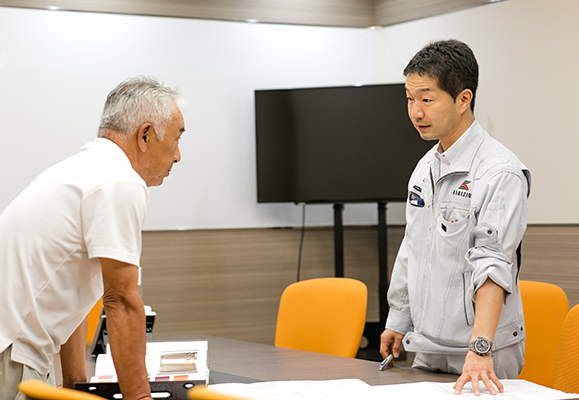 You learn construction from others.
That's what makes this job enjoyable.
Many people are involved in a construction project. The bigger the project is, the more people you have working. This plays a big part in any project. Our engagement to various projects and people, helps bring out qualities you didn't realize you had and helps us all grow. So, it ends up becoming a real pleasure to work where you will perceive your potential.
There is plenty to learn from in this industry, with a chance to grow anywhere. It's all up to you. To learn and grow, however you wish. For those that are considering becoming part of our team, this is what I truly would like you to experience.